Jan Kjellström
International Festival
of Orienteering 2020
North East England
10th April - 13th April
In 2020 the North East Orienteering Association (NEOA) welcomes you to the JK, with the sprint event at Stockton riverside and forest races around the North York Moors.
Event co-ordinator: Duncan Archer (CLOK)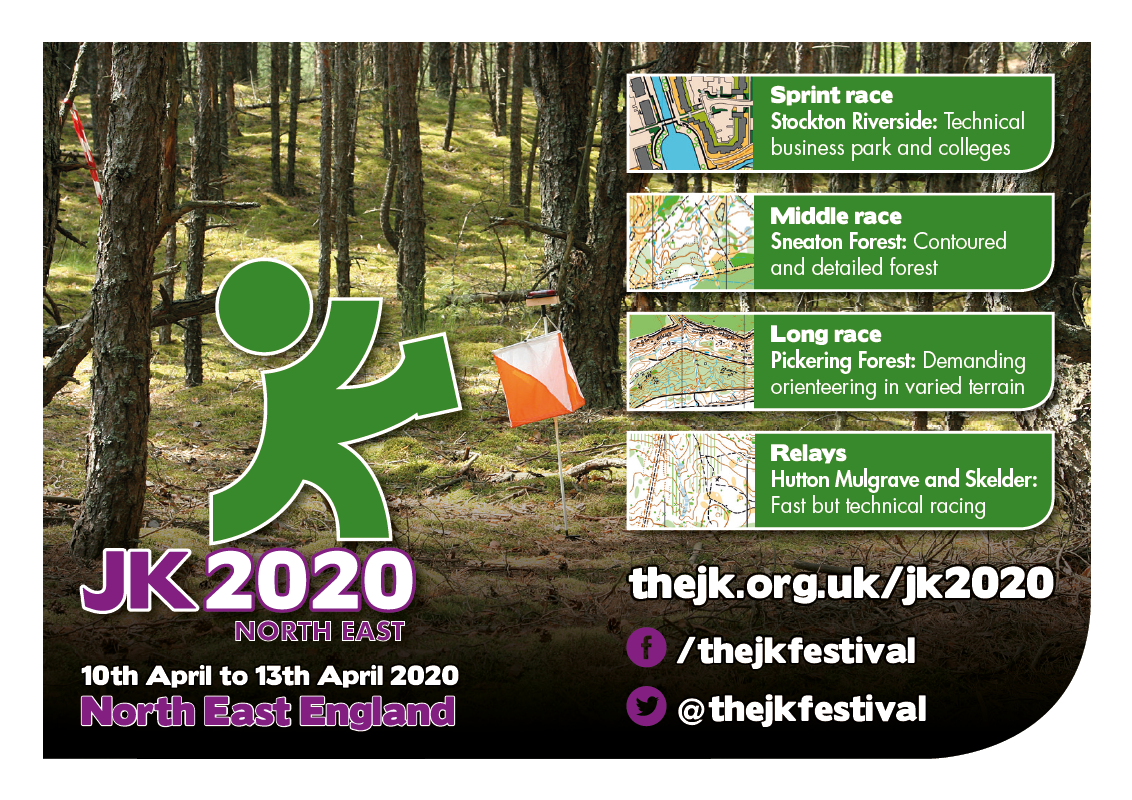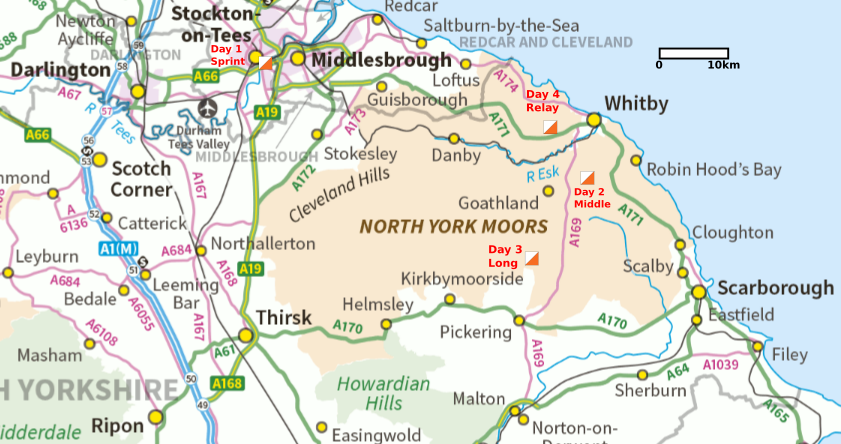 Date
Fri 10th April 2020
Sat 11th April 2020
Sun 12th April 2020
Mon 13th April 2020
Format
Day 1 sprint
Day 2 middle
Day 3 long
Day 4 relays
Area
Stockton Riverside
Sneaton Forest
Pickering Forest
Hutton Mulgrave and Skelder
Organisers
Brian & Tricia Davies (NATO)
Alastair & Caroline Mackenzie (CLOK)
Boris Spence (NN)
Mike Edwards (RAFO)
Planners
Francis Shillitoe (NATO)
Alasdair Wilson-Craw (NATO)
Paul Taylor (CLOK)
Chris Mackenzie (CLOK)
Rob Bailey (CLOK)
Chris Poole (CLOK)
Chris Wright (CLOK)
Controllers
David Rosen (SROC)
Chris Burden (AIRE)
Keith Tonkin (BL)
Tony Thornley (AIRE)
WRE / IOF event advisers (subject to WRE status)
David Rosen (SROC)
Ted Finch (FVO)
Rob Hickling (BASOC)
N/A
An map of the embargoed areas is available here. The areas are all embargoed for runners wishing to compete in the JK, until the competition is finished. Any attempt to survey or train in the competition terrain is forbidden, unless explicitly permitted by the JK coordinator. However - for the sprint area - it is permitted to drive along the roads through the area (such as Council of Europe Boulevard, University Boulevard, Harvard Avenue, Princeton Drive, Tees Barrage Way) prior to the day of the competition. It is also permitted to compete in organised road races or similar with marked routes through the area, such as the Simplyhealth Great Tees 10km and the Stockton Duathlon festival.
All three individual foot-O competitions will be World Ranking Events.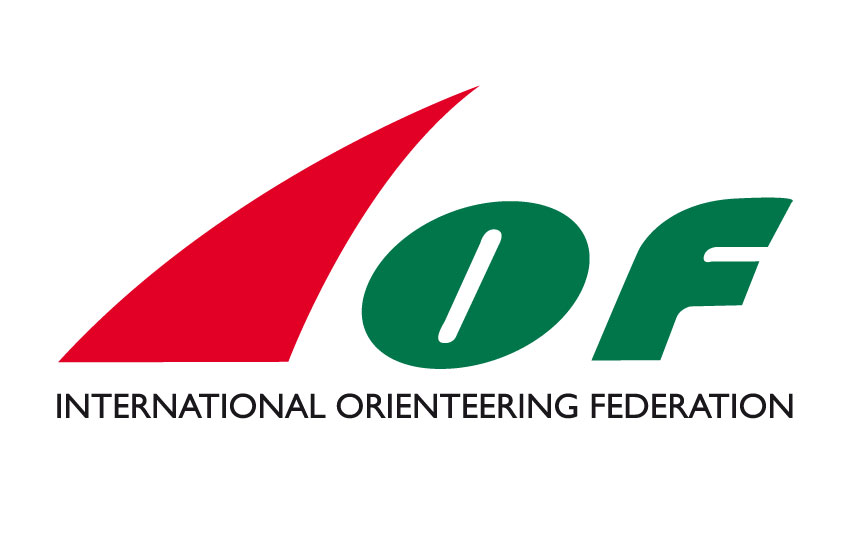 There will also be a Temp-O competition on day 1 at Stockton Riverside, and a Pre-O competition on day 2 in Sneaton Forest.
Entries open on 1st December 2019.